Zenecon is a small independent building company located in Rockingham WA. At Zenecon we specialize in providing custom built homes, focusing on quality and excellence of service. Director Eric de Haan has over 35 years' experience in the building industry. Having contracted as a bricklayer for over 30 years, including to some of the most prestigious building firms in Perth, he has an invaluable amount of experience and a unique perspective on building in WA. Formed as a building company in 2009, Zenecon builds to the highest possible quality. Eric is determined to ensure that building with Zenecon is an enjoyable and rewarding experience. His motto: "Building should be fun" is clearly demonstrated by the many satisfied clients, many of whom are building with Zenecon for a second or third time. At Zenecon we pride ourselves in only selecting the best materials your budget will allow, and providing only the best quality tradespeople who share our vision of providing you with service beyond your expectations.

BUILDING WITH A VISION
Superior custom home building begins with careful planning and design and continues with outstanding management throughout the entire construction process. An essential part of the delivery of these results is ensuring that the customer's wishes are understood and met. At Zenecon you are dealing directly with the builder who personally supervises your project. No miss-communication between site & office, no supervisors promising what they can't deliver, no delays in getting answers to your questions.
At Zenecon we have built a dependable team of skilled tradespeople who deliver the highest quality finishes. We realize that a home can be one of the most important investment decision to make and we strive to exceed all your expectations throughout the entire project.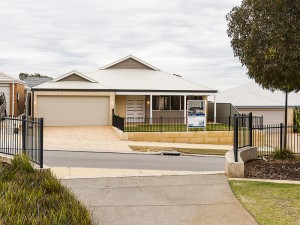 We are dedicated to;
A.) Building a superior residence within the client's budget and timeframe;
B.) Utmost attention to detail &
C.) Making the construction process transparent, easy and painless.
We also understand that making your mind up can be difficult. Sometimes you need to see the work in progress to visualize how you want that specific room to look. At Zenecon we stagger our selection process by having check points throughout the construction so that you don't need to decide everything before the slab is down. We are flexible to changes and understand that people change their mind about a certain material or design. We do not charge variation fees for minor changes or additions.
At Zenecon we feel the foundation of our company is based upon the lasting relationships we build with our clients. We strive to build the best quality homes to ensure our customers satisfaction.
THE TEAM
The core team at Zenecon will provide your personalised and professional service. Priding ourselves on smart planning, efficiency and effective project delivery, the Zenecon team can ensure that you will be delighted every step of the way.  Leading with decades of experience and expertise in the building industry, founding Director Eric de Haan provides Zenecon with the ability to fulfil every part of the project and leave you with the confidence that you deserve when choosing a builder.
In 1977 Eric began his career working as a bricklayer in Tasmania before moving to WA in 1994 to raise his 4 children with his wife Carolyn. Eric has developed a deep knowledge and understanding of the various building techniques and methods. Solid brick construction has been Eric's bread and butter but Timber framed dwellings are no stranger to him either. He has also been lucky enough to manage the restoration of many Victorian heritage buildings.
Eric is supported by Carolyn who ensures that all the details are managed behind the scenes. Carolyn de Haan takes responsibility for the financial aspects of the business and has over 20 years' experience as the Accounts Manager in a large local firm.