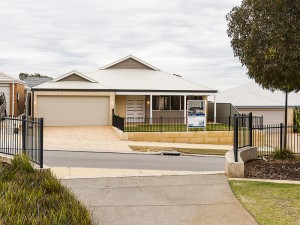 If you don't know where to start, but have an idea of what you like, we can help. At Zenecon, we have the experience and expertise to plan, design and build your new home which factors in the unique aspects of your block.
Careful consideration is taken when assessing each building parcel to ensure that your design achieves the maximum benefits from your surrounding areas. We will factor in all aspects including but not limited to the street frontage, varying viewing aspects, orientation, thermal efficiency, green living, tree-scape, etc. These elements coupled with your personal requirements will be streamlined into the design planning process. After a design is agreed upon, we can promise you a building experience that is truly enjoyable and rewarding.
Our ideal client is realistic about their budget. They expect value and beauty for their money, and they also understand that value is more than just low price. Value is a combination of price, quality, service, and resale value.
Unlike the one-size-fits-all approach of many standard home builders, we take the time to individually design build and detail every home. We consult with you, to understand your lifestyle requirements, budget and family needs, creating your own one-of-a-kind custom home design. Our team handles all permits and plan approvals, then our expert trade craftsmen custom build your home to suit your personal tastes and needs.